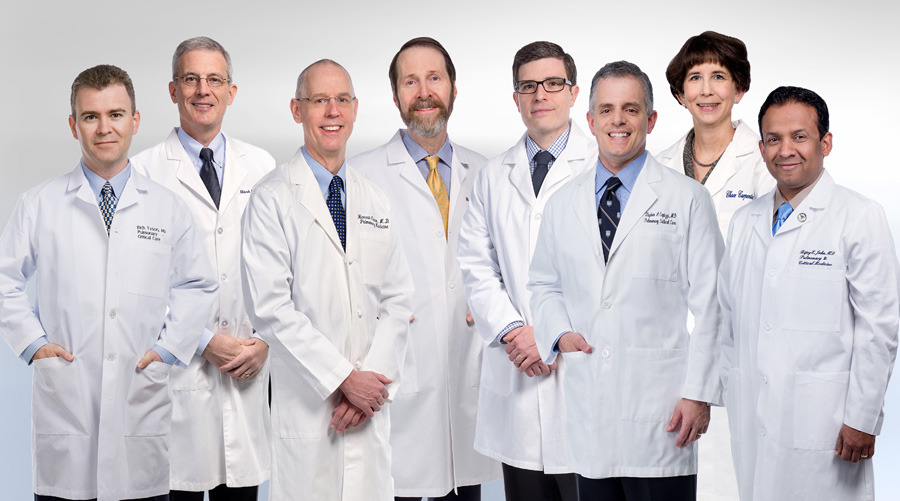 MidState Pulmonary Associates opened its doors in 1984 to assist Middle Tennessee residents suffering with respiratory tract problems. Though treating a wide range of disorders, the most common ailments seen at MidState Pulmonary Associates include shortness of breath, lung cancer, asthma and Chronic Obstructive Pulmonary Disease, more commonly known as COPD. Since 1994, MidState Pulmonary has also treated patients suffering from sleep disorders such as sleep apnea or insomnia.
The board-certified physicians of MidState Pulmonary Associates serve as medical co-management doctors at Saint Thomas Midtown Hospital helping the staff of each of these hospitals manage the overall care of inpatient cases. Our physician are boarded in internal medicine, pulmonary medicine, critical care and sleep medicine and also serve as the intensivists for the Medical Intensive Care Unit (MICU) and Surgical ICU (SICU) at Saint Thomas Midtown Hospital—as well as providing pulmonary and critical care coverage at Select Specialty Hospital and Saint Thomas Hospital for Spinal Surgery.
Originally located in the MidState Building of Saint Thomas Midtown Hospital's campus, the practice moved to its current location at 300 20th Ave North, Suite 503 in September of 2009. With its convenient location in Nashville, Tennessee's Midtown neighborhood, MidState Pulmonary Associates offers easy access from Nashville's major highway systems.
With more than 7,000 active patients, MidState Pulmonary Associates' physicians and staff pride themselves with always putting the needs of their patients first. It's this philosophy that has made them successful for more than 30 years and it is this philosophy that will guide them for the next 30 years.